Epoxy Grout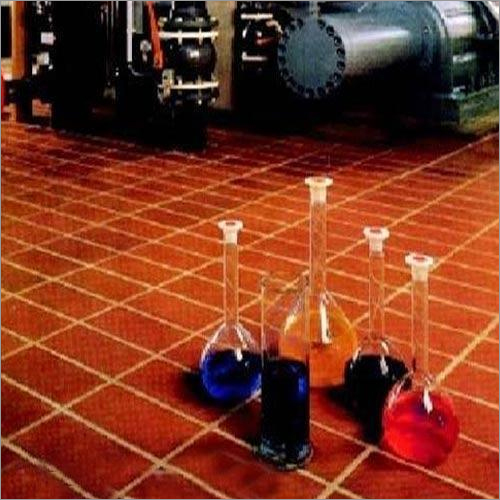 Epoxy Grout
Price And Quantity
Kilograms/Kilograms

385.00 - 650.00 INR
Product Description
The Epoxy Grout is a well-known & unique tiling grout that does not require the use of Portland cement or water in the combining process. It contains epoxy resin, pigments, a hardener, and silica fillers. As opposed to cementitious grout, epoxy grout is less porous. Furthermore, epoxy grouts do well in environments prone to grease and acids, such as in kitchens. In addition, the Epoxy Grout is made up of two separate resins that are mixed together with the use of a filler.
WATER WIPABLE EPOXY GRUT FOR JOINT FILLING COMPOUND
A very easy to use epoxy resin based material for grouting/joints-filling material for ceramic & vitreous tile, glaze tile, acid resistant bricks & tiles, kota stone, red mandana stone.
EASY TO USE
This novel epoxy rein base grout/joints-filling compound is supplied in a three parts mortar resin, curing agent and specially formulated powder packed in the proper ratio for easy mixing and handling. This EPOXY GROUT exhibits excellent adhesion to concrete/tile/brick/stone surfaces, providing permanent, sanitary, chemical resistant joints that will not shrink. The consistency of EPOXY GROUT permits it to be used for walls, cove base an as a bedding material for setting tiles, bricks, stones etc.
EXCELLENT CHEMICAL RESISTANCE
The EPOXY GREOUT is resistant to many acids, alkalis, oils, fats, salts, greases, cleaning agents, detergents, many food processing residues, wastes and bacteria have no effect on the EPOXY GROUT.
OUTSTANDING PHYSICAL PROPERTIES
The EPOXY GROUT posses excellent Bond Compression Tensile Flexural & Impact strength. Very low to non-shrink properties. Non-porous.
EASY TO APPLY
Joints of tile, brick, stone laid in sand/cement mortar, acid resistant mortar, thin set epoxy mortar can be easily filled with this EPOXY GROUT. After mixing , EPOXY GROUT is placed on the surface of tile/brick/stone and grouted into open joints using steel/rubber trowel. The final pass should be made diagonally to ensure full flush joints with minimum grout residue remaining on the surface of the tile, brick or stone surface. Allow it to set for 15 minutes and then wipe water damp sponge roller or suitable tool and clean the surface properly.
TYPICAL APPLICATIONS
INDUTRIAL: Pharmaceutical, Dairies, Packing, Soft-Drink Mfg., Textile, Confectioners, Food & drug Laboratories etc.
COMERCIAL: Kitchens, Fast food processing & franchise, Cafeterias, Shopping malls, offices, Rest Rooms HEALTH & SAFETY Although EPOXY GROUT is non-combustible, always use with suitable protective gears. Close container tightly after use. Keep out of reach of children.
Physical Properties
| | |
| --- | --- |
| Property | Value |
| Compressive Strength, 7 days | 500 kg/cm2 |
| Bond Strength Max. | 12 kg/cm2 |
| Flexural Strength Max | 150 kg/cm2 |
| Water Absorption Min. | 1.0 % |
| Colors | Grey, Green, Red, Black, White and many more |
| The EPOXY GROUT is | The EPOY GRUT completely |
| Available in ready-to-use | utilized for ease and speed of |
| Pre-measured unites. | Use. Mix Resin Part-A & |
| | Curing agent Part B. |
| Resin Part-A | After thoroughly mixing of |
| Curing Agent Part-B | parts A&B, add Spl. Powder |
| Spl. Powder Part-C | Part-C and mix until uniform. |
Trade Information
100-1000000 Per Day

1-7 Days
Contact Us
Plot No. 2114, Phase-III, G.I.D.C., Vatva, Ahmedabad, Gujarat, 382445, India
Phone :+918037261488